Home styling in marbella - which give results
Are you going to sell your home in the Malaga region? Our knowledgeable interior designers and stylists bring out the best in your home with the help of home styling, all to contribute to the best possible sales.
A professional home styling helps interested parties get a picture of how the new home suits their wishes and needs and at the same time brings out the best in each home. Home styling thus becomes an important piece of the puzzle to produce a selling and inspiring home - in many of our assignments, home styling has contributed to increasing the home's value by 15%.
We work with a number of large brokers and many private individuals have trusted us over the years to create added value when they sold their villa or apartment.
Contact us to book an appointment for a free meeting where we discuss the best concept for your home!
Homestyling – How it is done
When we work with home styling, we focus on cleaning and toning down and then creating an adapted environment with the right atmosphere via selected objects and furniture. Personal possessions and small items are removed to give the home space to present itself in the best possible way. It is important for speculators to be able to imagine what the home could look like with their own furniture and possessions.
Naturally, this does not mean that we remove everything and make the environment sterile - on the contrary, we produce a well-thought-out interior that gives your home a lift. For example, a cozy sofa can be placed at the right end of the living room with a view of the fireplace. A reading armchair with a lovely plaid might be placed by a window. The bed is made with luxurious sheets and pillows and a vase of refreshing flowers is placed next to it. In the kitchen, we use exclusive cutting boards, perhaps a fruit basket and attractive bottles of oil and vinegar. We bring out the right inviting and homely feeling, while at the same time giving room for the speculator's imagination to create its own image.
Of course, knowledge, experience and tact are required to find exactly the objects and compositions that are suitable for the home to be sold. There is a big difference between an austere funkist apartment, a New England villa and an older turn-of-the-century apartment with stucco - and our job is to bring out the absolute best in each home.
Homestyling – how we work
We work with individually designed home staging solutions for the home you are selling. We always start with a personal meeting, where we come and look at the home to analyze what is required to get the best possible result.
We go through each room and evaluate, for example, which of your existing furniture and interior details we can use, what may need to be rented and what should possibly be stored before photography and showing.
Homes styling means highlighting the best in the home in its current condition, but we can also recommend full or partial renovation of the home if we and the broker judge that it would contribute significantly to the expected increase in value. Of course, all measures are always carried out in close consultation with you as a customer.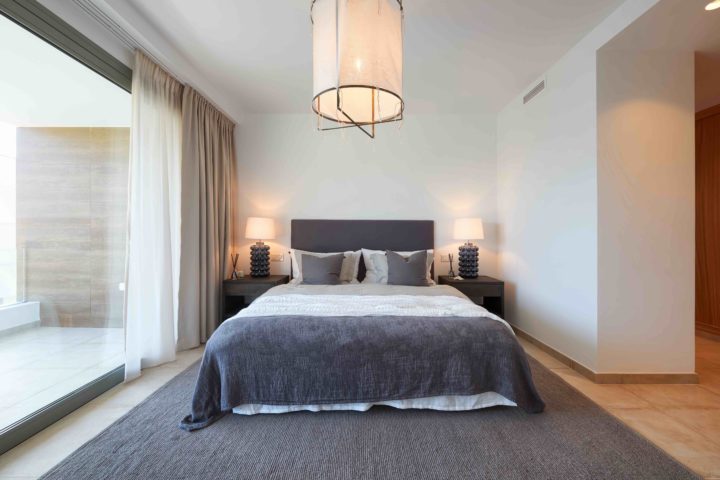 Contact us to get started
You are welcome to submit a project request or book an appointment for a free meeting where we look at how we can best help you.